get the very best
To improve how we do business we partner with several organisations to make sure our customers and our colleagues get the very best from us.
The BRCGS Global Food Safety Standard is the benchmark, and is globally recognised as the most rigorous third party certification scheme of its type. It's used by over 22,000 sites in more than 130 countries, and the standard is accepted by 70% of the top 10 global retailers.
It provides a framework to manage product safety, integrity, legality and quality, and the operational controls for these criteria in the food and food ingredient manufacturing, processing and packing industry.
FareShare is the UK's national network of charitable food redistributors. They take good quality surplus food from right across the food industry and get it to nearly 9,500 frontline charities and community groups.
The food they redistribute reaches charities across the UK, including school breakfast clubs, older people's lunch clubs, homeless shelters and community cafes. Every week they provide enough food to create almost a million meals for vulnerable people.
Where product life allows, we send any surplus packaged food we have to Fareshare.
The real Living Wage is the only rate calculated according to what people need to make ends meet. It provides a voluntary benchmark for employers that choose to take a stand by ensuring their colleagues earn a wage that meets the costs and pressures they face in their everyday lives. 
The Living Wage Foundation campaigns for the simple idea that a hard day's work deserves a fair day's pay. The Living Wage Foundation receives guidance and advice from the Living Wage Advisory Council. 
LEAF (Linking Environment And Farming) works with farmers, the food industry, scientists, educators and consumers to develop and promote more sustainable, regenerative farming.
Their vision is a global farming and food system that delivers Climate Positive action, builds resilience and supports the health, diversity and enrichment of our food, farms, the environment and society.
Their mission is to inspire and enable more circular approaches to farming and food systems through integrated, regenerative and vibrant nature-based solutions, that deliver productivity and prosperity among farmers, enriches the environment and positively  engages young people and wider society.
Founded in 2000, Red Tractor is a world-leading food chain assurance scheme that underpins the high standards of British food & drink. It is the flagship logo of British food & farming, providing assurance at every stage of the production process, from farm to pack.
The Red Tractor logo is only found on British food and drink products that have been certified to rigorous standards from farms to pack. The logo means that the food you buy has been responsibly sourced, safely produced and comes from crops and animals that have been well cared for – so it's good for you and good for British farmers.
Sedex is a world leader in responsible sourcing. They empower companies with technology and insights to implement practices and policies to build a responsible business and supply chain. 
They believe all people have the right to equality, a safe workplace, and the means to support themselves and their families in employment free of bribery and corruption. This should be using sustainable methods that keep the environment intact for future generations.
Operating responsibly means that an organisation ensures their business practices – both in their own operations and across their supply chain – limit negative impacts or have a positive impact on people and the environment
Stronger Together is an impact driven not-for-profit organisation that provides businesses with practical training, resources, business services and collaborative programmes to create a world where all workers are recruited responsibly and have an opportunity for work which is fair and free from exploitation.
WRAP's vision is a world in which resources are used sustainably. 
Their mission is to accelerate the move to a sustainable resource-efficient economy through re-inventing how we design, produce and sell products; re-thinking how we use and consume products; and re-defining what is possible through re-use and recycling.
The Food Waste Reduction Roadmap encompasses the entire supply chain from field to fork and has agreed milestones. It shows the actions that large businesses will take to address food waste in their own operations, support their suppliers in taking action, and engage with consumers and innovate to reduce their food waste. The Roadmap is delivered by businesses who commit to implementing a strategy of 'Target, Measure, Act'. 
This means in practice: Target – setting a food waste reduction target for their UK operations; Measure – measuring and reporting food surplus and waste according to the Roadmap guidelines; Act – taking action to reduce food waste in their own businesses; and – through engagement and innovation helping to reduce food waste from their suppliers and consumers.
The Science Based Targets initiative (SBTi) drives ambitious climate action in the private sector by enabling organisations to set science-based emissions reduction targets.These Science-based targets show businesses how much and how quickly they need to reduce their greenhouse gas (GHG) emissions to prevent the worst effects of climate change.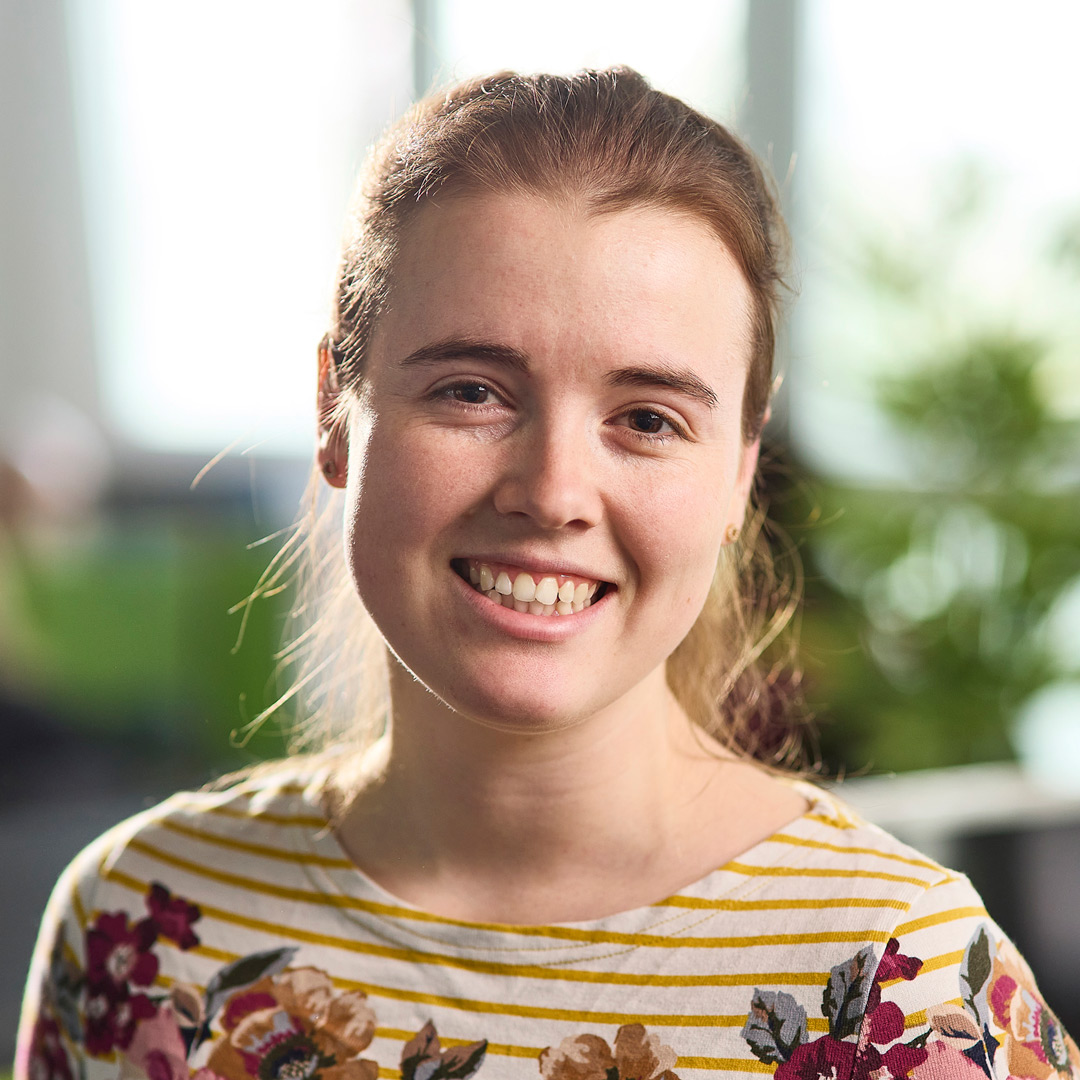 My favourite thing about fenmarc is the people! I've gained so many friends throughout the business. Everyone is so lovely and supportive, always willing to step in and help.

Ciara,

HR Coordinator
get in touch
Use this form to contact us and one of our friendly team will get back to you as soon as possible