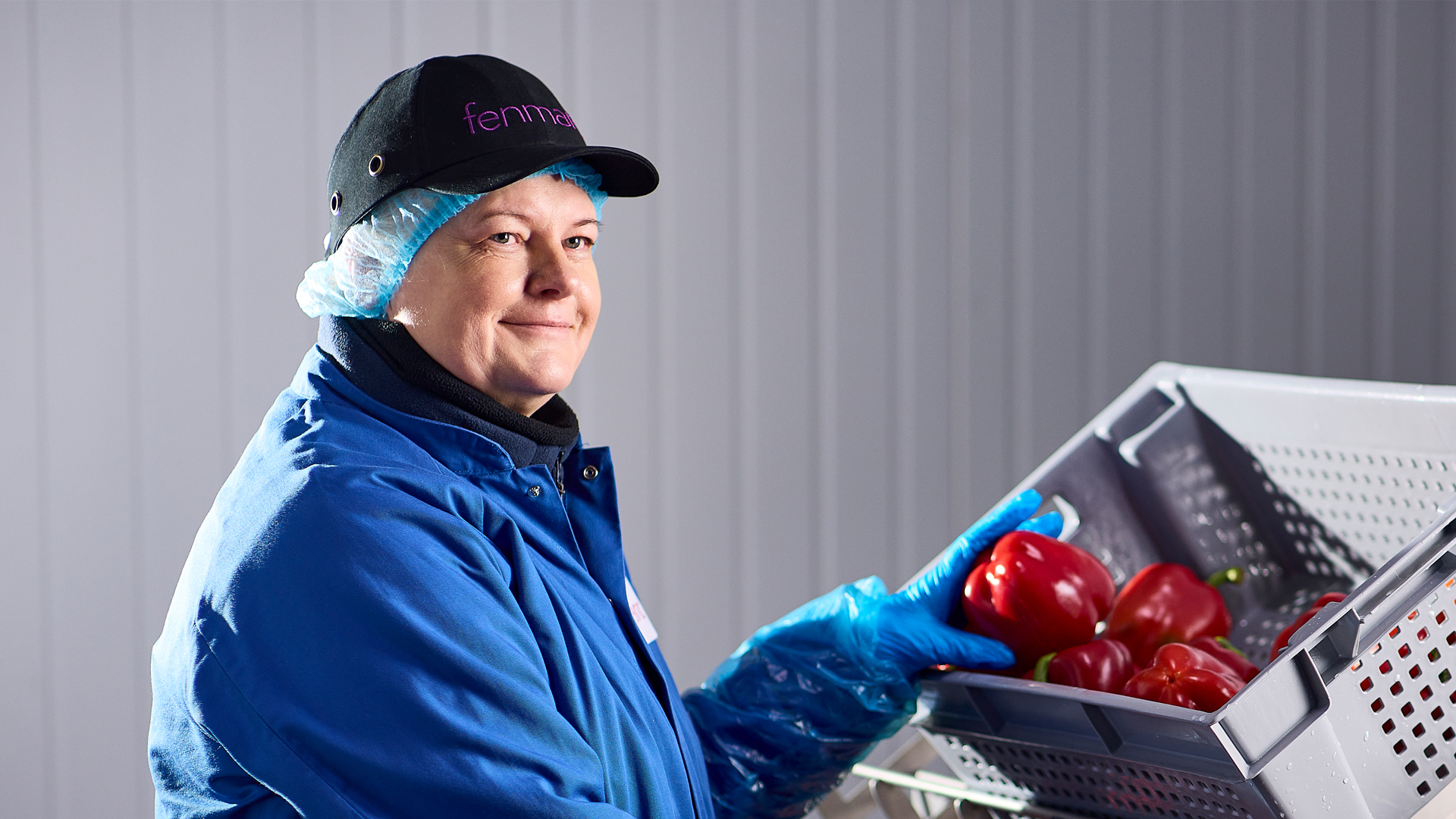 My role is Production Operative, I've been working in prep since 2015. Before that I worked in Dispatch as a packer.
My typical day starts with getting the prep area ready for the start of shift, then I work preparing various vegetable products ready for production. Throughout the day I complete all the relevant paperwork to make sure everything is in order.
I enjoy helping others and controlling the quality of our ingredients. Fenmarc is a really great place to work and offers good working hours.
Outside of work I enjoy reading books and taking a walk with my dog in the park.